Pressure Washing and Exterior Cleaning Services
Soft Washing in Long Valley, NJ
Our team of experts complete dozens of house wash, roof wash and gutter cleaning projects in Long Valley each and every year. We use biodegradeable chemicals that destroy mold and mildew from your siding, trim, soffits, shingles or any desired exterior surface. Pressure washing adds $10,000-$15,0000 in home sale value, if you are looking to take curb appeal to the next level, choose Sea Spray.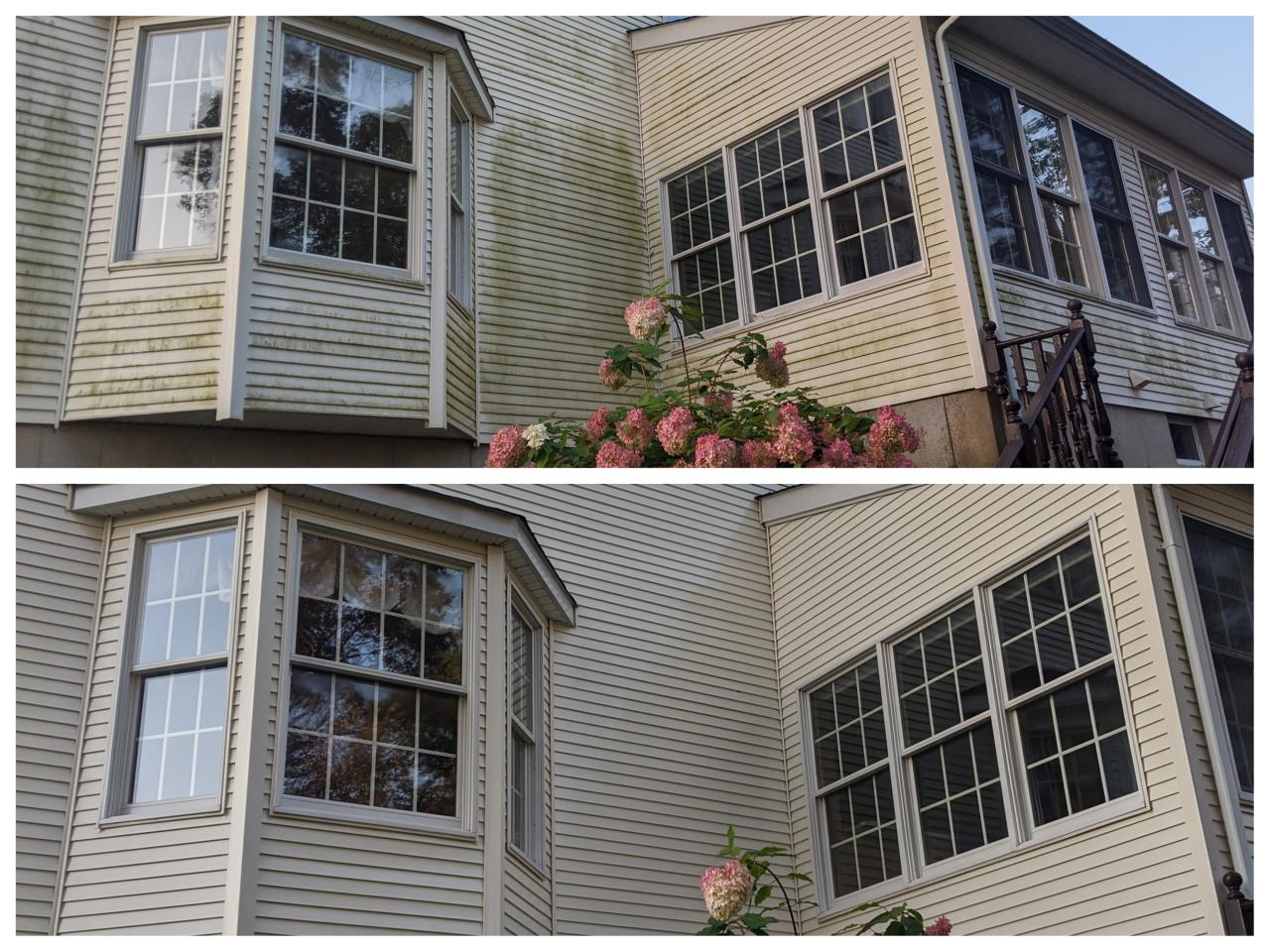 Gutter Cleaning in Hackettstown, NJ
Leave gutter cleaning to a reliable, honest and trustworthy professional. Sea Spray Pressure Washing is at the top of their game when it comes to cleaning your gutters. We utilize the safest and most effective method of cleaning gutters, a commercial grade gutter vacuum. We guarantee you will be satisified with our premier service. We will recommend any neccesary repairs, inspect all downspouts and provide pictures of any concerns. Gutter cleaning is often overlooked by many homeowners and if not properly taken care of, can result in $1,000's in repairs. Water can leak into your home and clogged gutters can freeze resulting in insurance claims. Bundle your gutter cleaning with a power wash service to save even more!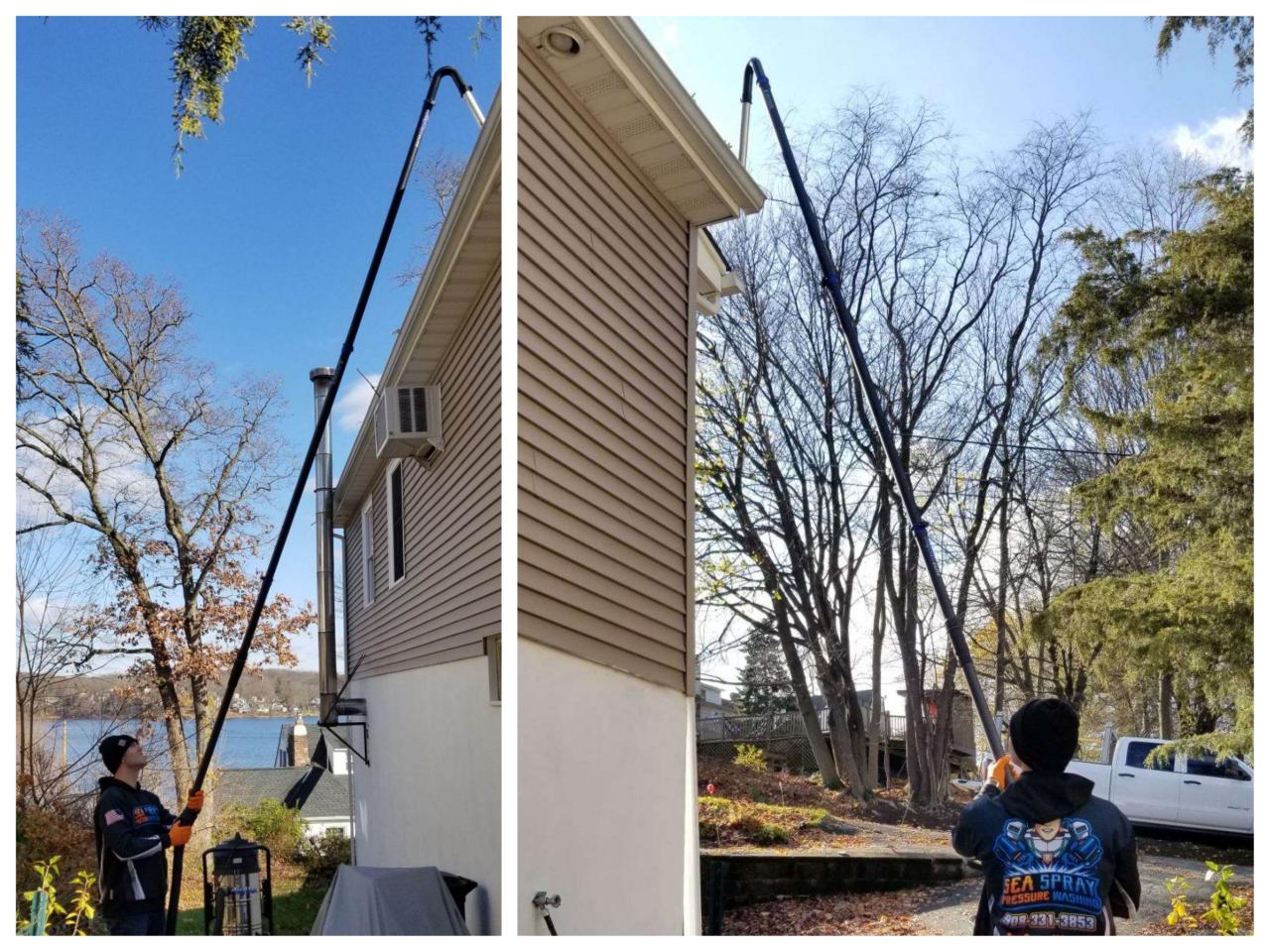 Roof Washing in Washington Township, NJ
Roof washing is a safe and effective method to extend the life of your roof and restore curb appeal. Our method of roof cleaning uses high strength biodegradeable chemicals applied at 60 psi. The solution kills all moss, mold, gleo capsa magma instantly. All remaining moss and lichen that are not removed on the day of the wash will naturally weather away over the next 60-90 days from rain, wind and sun. This method is known in the industry as "soft washing" and adheres to the American Roofing Manufacturers Association guidelines. We protect your plant life by bagging all downspouts and neutralizing any chemical overspray. Our team of experts is extensively trained in safely and effectively cleaning your roof.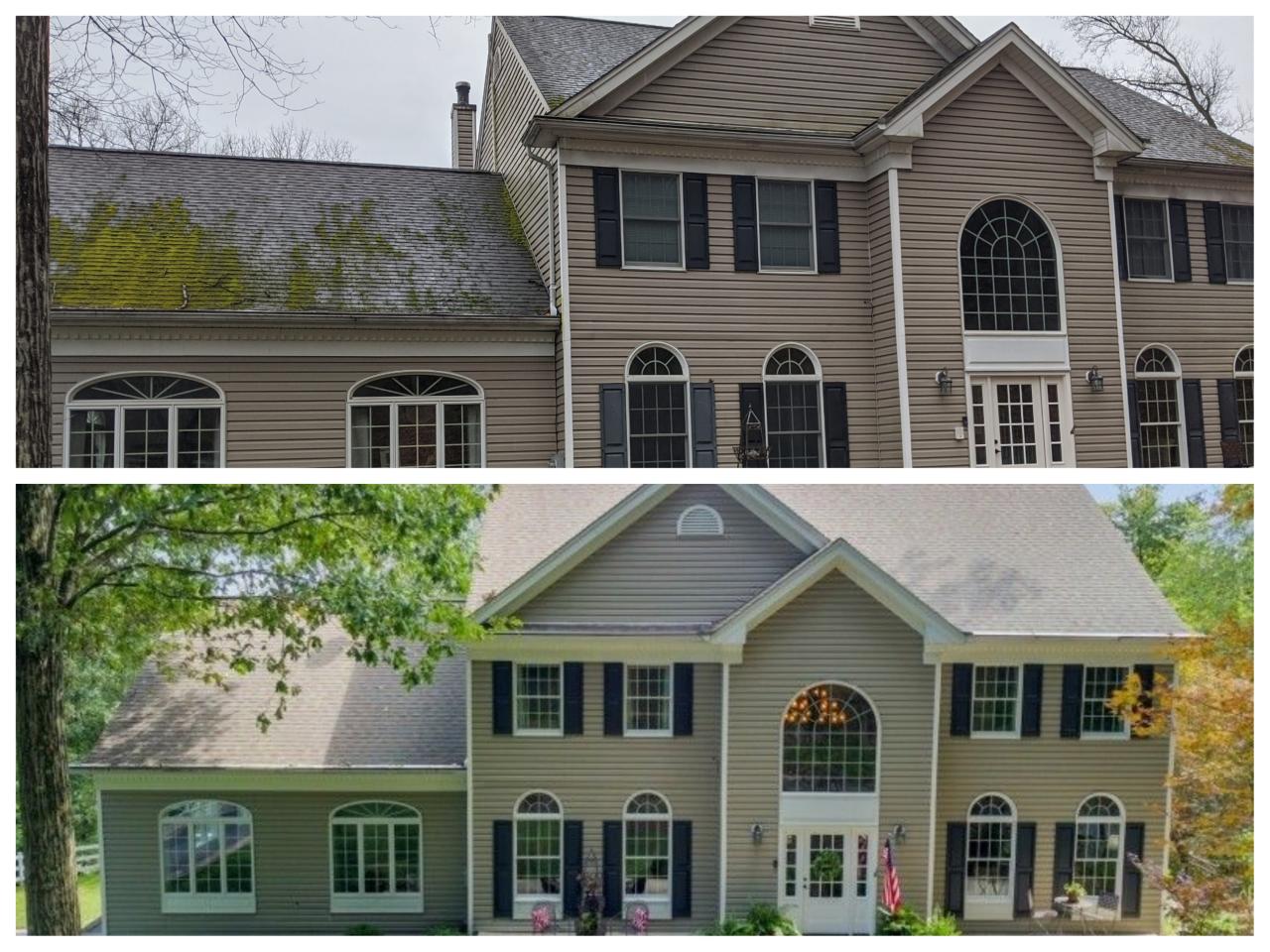 House Washing in Washington, NJ
There is only one way to properly clean the mold and mildew off of your home without damaging the siding or water intrusion, SOFT WASHING! Our crew of knowledgeable, friendly experts uses state of the art equipment to efficiently clean every speck of mold and and mildew from your siding, soffits, fascia, exterior trim and exterior gutters. We use biodegradeable cleaners and professional surfactants that leave your windows streak free. We also specialize in removing removal, hard water marks and inorganic staining. If you are located in Washington NJ, Port Murray NJ, Asbury NJ or Glenn Gardener NJ, Sea Spray can take care of all of your exterior needs!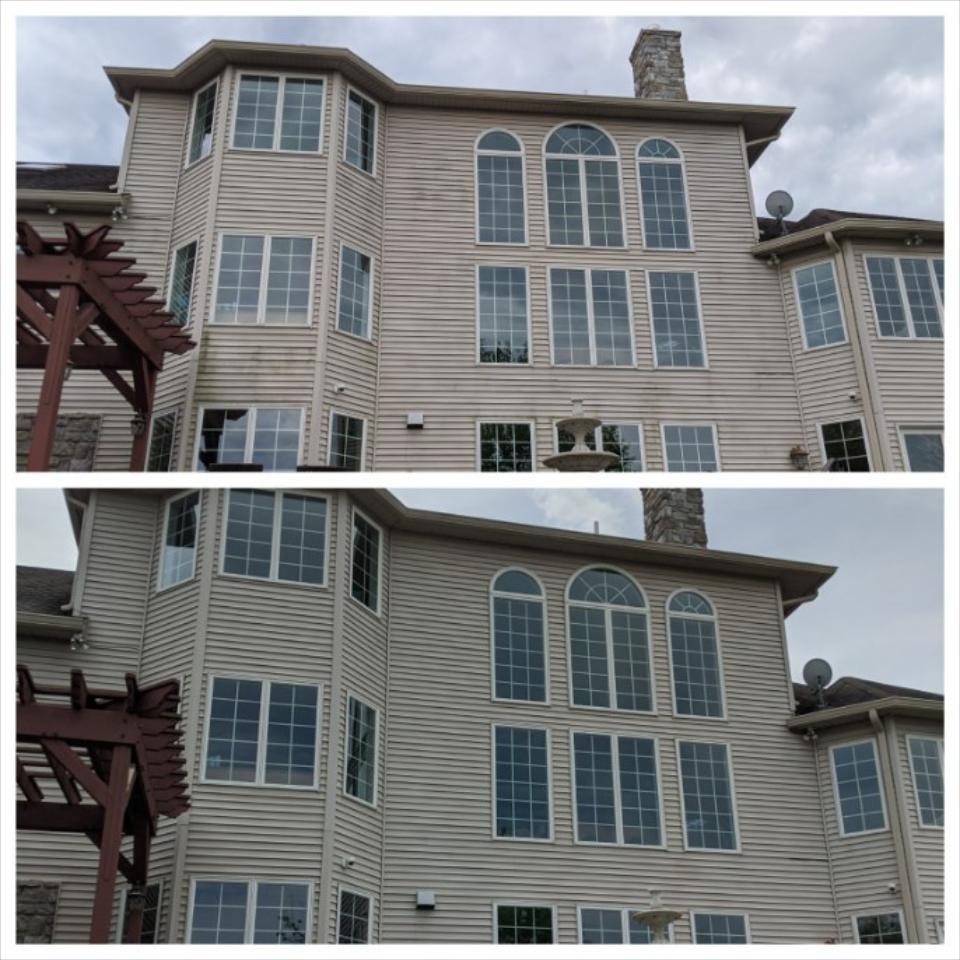 Paver Patio Cleaning and Resanding in Mansfield, NJ
Attention Mansfield, Hackettstown and surrounding areas, it's time to bring life back to your concrete or paver patio with a surface cleaning. We have the right tools for the job whether you need the patio resanded or would like us to manually remove debris. All of our flatwork cleanings include complementary pre and post chemical treatments, leaving your surfaces cleaner longer! Hire a professional who knows the risks of etching concrete and how to handle delicate surfaces such as marble, granite, blue stone, travertine, stamped concrete and more.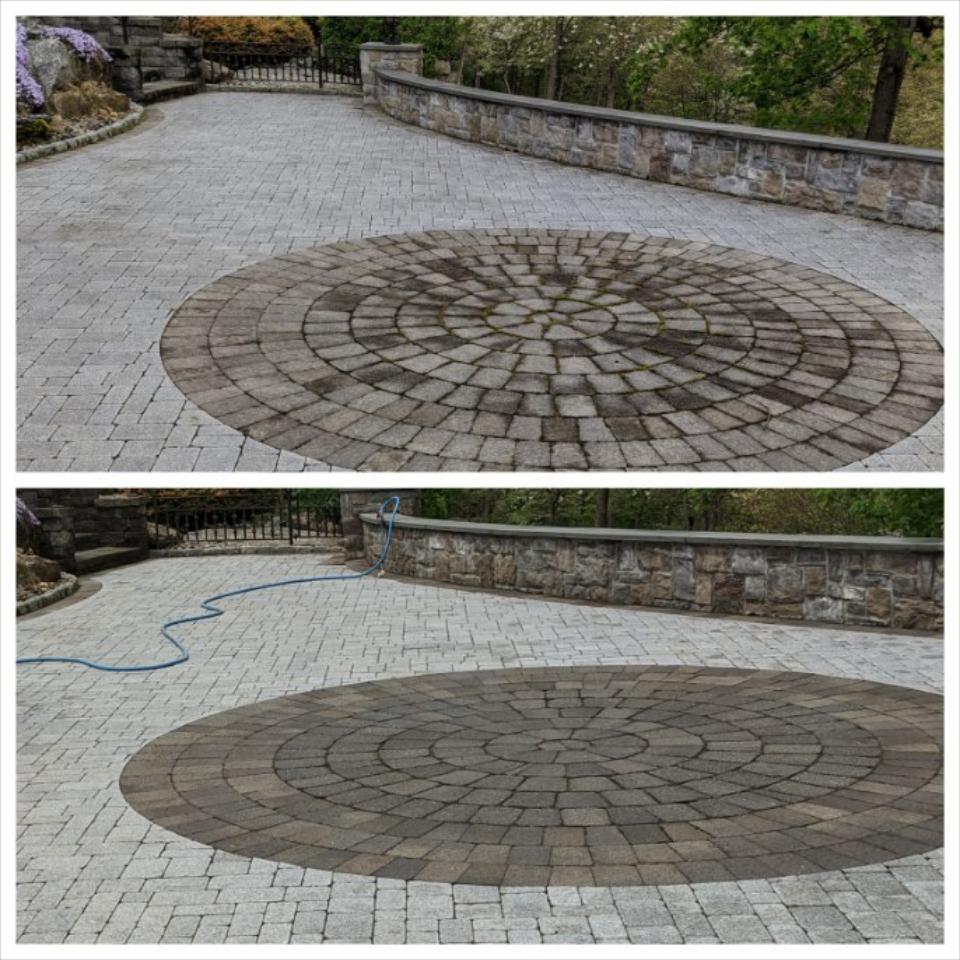 Commercial Building Washing in Hackettstown, NJ
When it comes to your business, your employees and your customers depend on you to provide a clean and safe place to visit and work. Our job as exterior cleaners is to bring life back to your commercial building, concrete sidewalks, signs and patios. Moss, mold, mildew and algae can create slippery trip hazards and turn customers away. We are happy to provide annual, quarterly and monthly cleanings on your commercial space.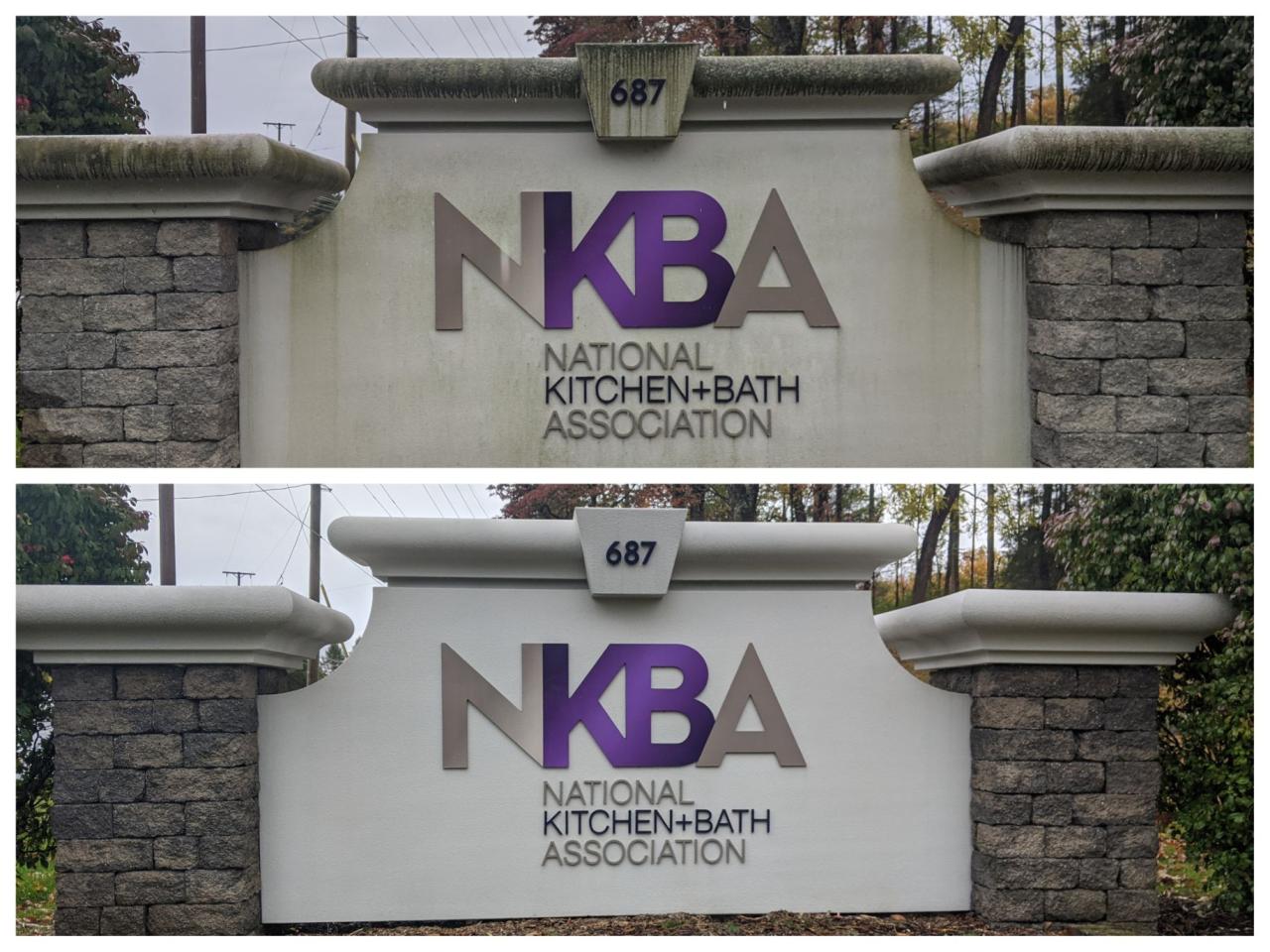 Soft Washing in the Panther Valley and Woodfield Communtities of New Jersey
Sea Spray Pressure Washing is honored to say they have been chosen as the suggested provider for all exterior cleaning services in Panther Valley of Hackettstown and th Woodfield Community of Budd Lake.We offer low pressure how washing, power without the "power washing", roof cleaning, gutter cleaning, deck and patio restoration, rust removal and more. Hackettstown is our home, our owner and our employees live here, we strive to make Hackettstown a cleaner and safer place to live. In 2020, we donated our time and materials to wash the EMS building in Mansfield, NJ completely free of charge. We look forward to providing you an excellent experience and amazing exterior cleaning!